Web Based Global Digital Asset Management (DAM) with Multi-tenant Logins
SKUforce lets Enterprises manage rich assets internally and distribute rich digital assets to web sites and channel partners. With SKUforce, suppliers and service vendors collaborate with a simple content management workflow to manage digital assets. Customers who are presented with rich, accurate data find what they want and buy with confidence.
A Global Metadata Repository for Managing Enterprise Content Pre eCommerce
The SKUforce Global repository is a central warehouse for enterprise content and digital asset management and is the central go-to place for all rich information. SKUforce can act as your enterprise content management and workflow system, and feed your website content management tools.
SKUforce is the Ideal Tool to Store, Find, and Access Your Brand Assets.
Suppliers and service vendors will benefit from a SKUforce login at their end rather than participate in a blind data dump or upload. SKUforce eliminates the need for multiple data silos for images, movies, icons and rich data.
Digital Assets originate from multiple sources - vendors, photographers, studios, third parties and content providers. Manufacturers need to get digital assets and rich content to multiple channel partners who each demand information be presented to them in their own unique format. With SKUforce, each channel partner is provided customized, rich content, in the exact format they need.
Key Business Challenges Include:
Get the right information from your suppliers when you need it, as you need it.
Maintain a central repository of images, media, and other rich data, accessible on demand using XML and Web Services.
Automate rich content syndication to catalogs, distributors, merchandisers and retailers.
Reduce service costs collecting and transacting on your own rich media.
Bring your rich information in house, under your control, under your ownership
SKUforce for Digital Asset Management will:
Stop paying transaction fees - Maximize reuse of assets without additional cost or penalty
Establish a central repository to manage your own cross-media assets
Streamline asset collection with supplier and service vendor collaboration
Integrate with existing on-demand rich media platforms
Powerful Web Services API to build your own web applications and enable real time dat synchronization to your channel partners systems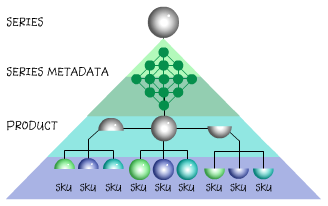 Imagine an automatic data hierarchy of product content which includes series, product and SKU metadata, images and documents.