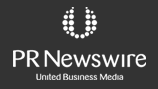 SKUforce Launches Multi-Domain Collaborative Cloud Platform. Cloud Start up Seeks to Simplify Data Management Using Cloud Technology
SAN FRANCISCO, March 11, PRNewswire: SKUforce, a Collaborative Cloud Platform, has officially launched in the US. SKUforce is a revolutionary Multi-Domain repository for Master Data Management, across global boundaries. SKUforce is applicable to various enterprise data management initiatives such as Master Data (MDM), Content (ECM), Vendor Data (SCM), brand and product data (PIM). The same application can be extended to support marketing initiatives such as multi-channel marketing (MCM) and digital/published assets management (DAM) [read more]

Downtown Business Adding Workers
By Rachel Raskin-Zrihen
Times-Herald staff writer
Anand Ayyar says he and his team have built the proverbial better mousetrap and expect the world to beat a path to their Vallejo door -- and that means local jobs.
"We'll be hiring aggressively in the coming year," said Ayyar, 48, Senior Partner of SKUforce, Inc., a merchandise storage and tracking software manufacturer headquartered in downtown Vallejo since November. "Depending on how it goes, we'll probably start with a dozen people and go from there."
Local job-seekers with computer software and entrepreneurial knowledge likely will be given preference at SKUforce, he said.
"Educated, tech-savvy, is what we'll need," Ayyar said. "Also sales, marketing and development."
The firm, which developed the software program, has facilities in Chicago, Houston and New Delhi, Ayyar said.
"We built a platform for a private cloud," said Director of Business Development Steven Thompson. "It's the wave of the future for managing product information."
SKUforce makes a software program that helps manufacturers, distributors, suppliers and retailers store merchandise information in one place, said Thompson, a Vallejo native living in Walnut Creek. This will save them money and time and increase revenue, he said.
"There's too much information for most companies to keep track of, on multiple, dispersed databases," Thompson, added.

"They lose sales and it costs a tremendous amount of money to tack down lost items. SKUforce provides a cloud, or platform that sits above all that data, and puts it into a single, global repository of the truth."
It's not the only program seeking to do this, but it is "the most elegant solution, and the only one that's Web-based and in real time," he said.
SKUforce is already being used by several large firms like Southern Wine & Spirits of America Inc., and DayMen US, Inc., Thompson said.
SKUforce will do for merchandise tracking what online banking did for that industry, Ayyar said.
"It's about ease of use, efficiency. What (the Multiple Listing Service) did for real estate. It's hard to imagine the world without that now." he said. "It's like that."
Ayyar, a Mare Island resident originally from India, said he was "the architect," of the idea behind the software, which took three years to develop.
His buying a house on Mare Island is one reason the firm is headquartered here, he said. Easy ferry access and reasonable commute times to the East Bay and across the bay didn't hurt either, he said.
"I've been in the industry for more than 20 years, mostly in Marin County," Ayyar said. "I bought a house on Mare Island and I love it. It has great views. It's a wonderful house -- calm, serene, tranquil and peaceful. Maybe that's how I came up with the idea -- meditating in the yard."
The price of office space in Vallejo also helped, Thompson said.
"Office space values here are the best in the Bay Area, and Vallejo is convenient for everyone, it's centrally located for us," he said.
In any case, Ayyar said he "saw a gaping hole" in the workings of the "supply chain," and developed something to close it.
For more information on SKUforce, call (866) 443-2058.
Progressive Manufacturing 100 Award
Lowepro/Daymen was honored to receive the Progressive Manufacturing 100 award for its 2008 SKUforce initiative.
SKUforce was selected by Lowepro to solve its PLM and PIM business issues and reduce the gaps between departments.
SKUforce became the central repository for all product information for Lowepro, a division of Daymen, Inc., and reduced the new product introduction cycle by as much as 30%. Every department, from Outsourcing, R&D, Logistics/Packaging/Shipping, Marketing, Sales and Product Management now has a single place for all images, marketing, dimensions, product setup sheets, etc, with the ease of a "google search" for the repository, to find any required information/media in seconds.
NEW YORK, NY, March 10, 2009 – Managing Automation Media, a Thomas Publishing Company, LLC publication, has announced the Winners of its fifth annual Progressive Manufacturing 100 Awards. The PM100 recognizes 100 projects that have achieved distinction in at least one of the eight core disciplines defined by Managing Automation Media as critical to business success in the years ahead. These disciplines are: Business Model Mastery, Customer Mastery, Supply Network Mastery, Data & Integration Mastery, Innovation Mastery, Training & Education Mastery, Leadership and Operational Excellence.
An independent judging panel chaired by David R. Brousell, Editor-in-Chief, Managing Automation Media, and Jeff Moad, Executive Editor, Managing Automation, reviewed project nominations.
"In these challenging times, innovators and progressive manufacturers will be among the best positioned to capitalize on a shifting landscape, both in the US and globally." said Managing Automation Media Publisher Heather Holst-Knudsen."